1979 Jeep CJ-5
Silver Anniversary


The History of the Silver
This page is under construction. If you have information regarding the history of the Silver, please send an email to eric@79silver.com.
Documents
Here is the sales flyer for the 1979 Silver Anniversary: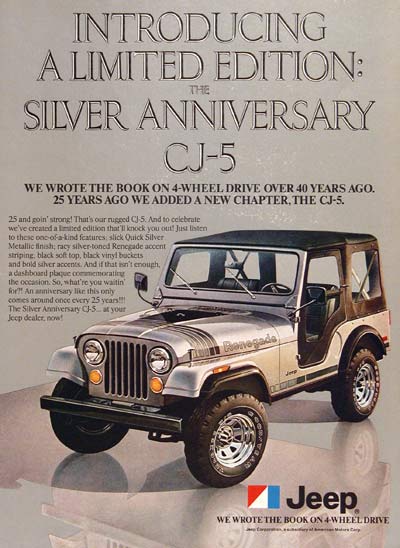 Here is a poster that was created to market the Silver: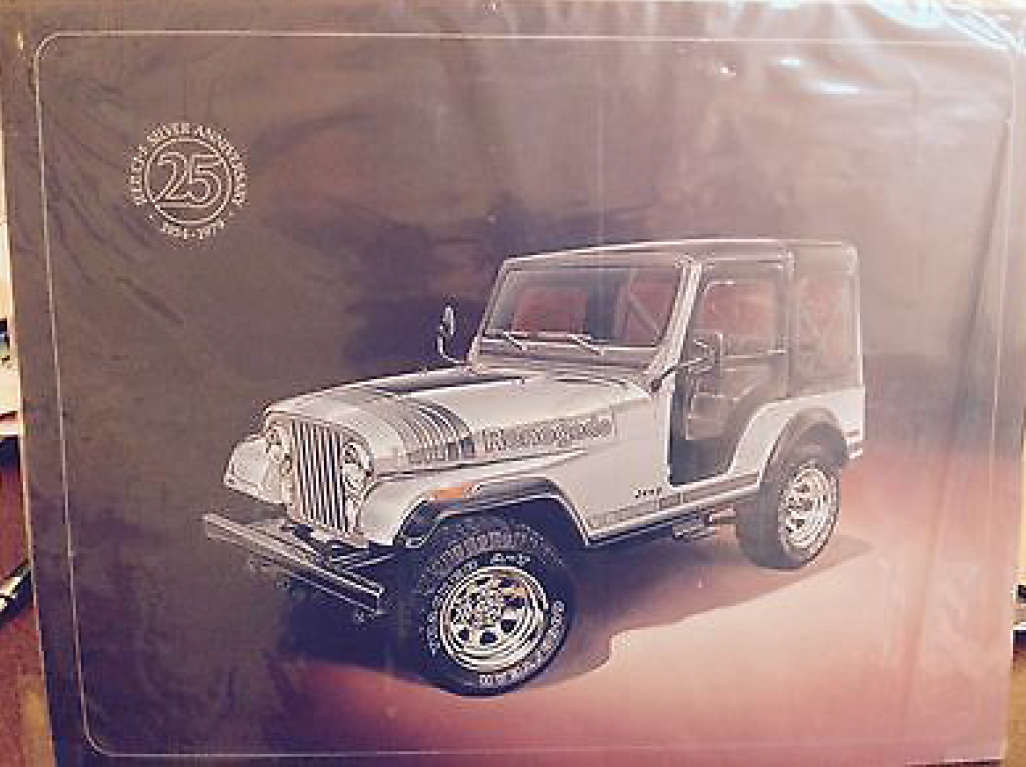 Famous Silver Owners
Eddie Van Halen owned a 1979 Silver Anniversary!

Jeep is a registered trademark of FCA US LLC.
© Copyright 2017. J. Eric Bickel. All rights reserved
The Silver Registry is a trademark of www.79silver.com.


UA-83787031-1